umwelt
Umwelt propose une série de photographies prises lors de la déformation d'un bloc de silicone par un système d'air comprimé. La déformation mécanique et répétée de la matière crée des figures, des plis et des représentations, dont les états sont restitués à travers des séquences d'images. Chaque déformation est réalisée à partir d'injections, pilotées électroniquement, d'air comprimé dans la matière.

jeune création / grande halle de la Villette / 2003


Umwelt focuses on a series of photographs taken during the deformation of a silicone block by a compressed air system. The mechanical and repeated deformation of material creates figures, folds and representations, whose various statements are returned through sequences of images. Each deformation is made from electronically controlled injections of air compressed in the material.




détail / séquences déformations / detail sequence of deformations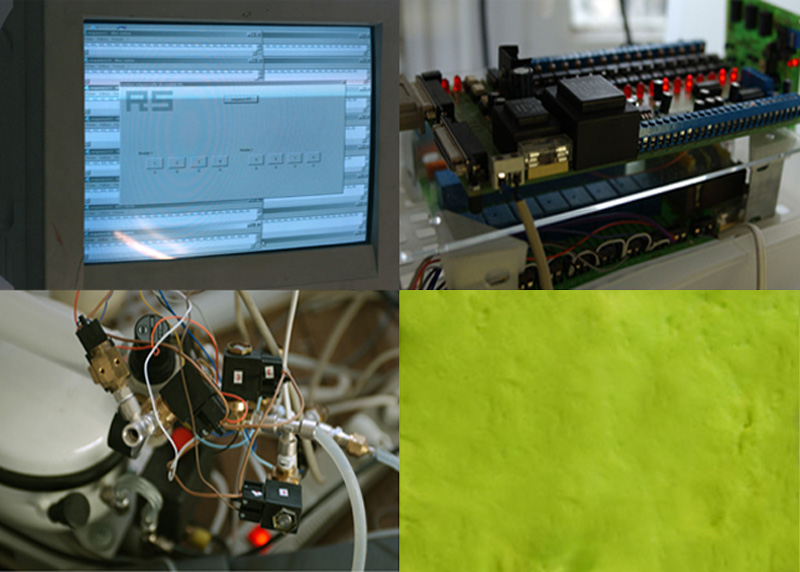 umwelt / 2003