reactive space / RS1

RS / reactive space / RS 1

RS-1, premier espace-prototype, sas de transition de 4 m x 1,2 m, les transformations physiques de la matière y sont réalisées à partir d'une membrane tendue sur structure rigide, activée par une série de muscles inflate-deflate de volumes différents, créant un effet vivant de la membrane. RS-1 est composé de 8 ventilateurs interfacés à un ordinateur par des cartes électroniques. Chaque ventilateur est relié à un ou plusieurs muscles, qui, activés, déclenchent les déformations de la paroi et de l'espace.

présenté dans le cadre de l'exposition European Way of life du SAD (Carrousel du Louvre - mai 2002) et aux " jardins de l'innovation " / Issy-les-moulineaux (juillet 2002).

Le projet reactive space s'effectue avec les équipes du département " interactions Humaines " du studio créatif de France Telecom R&D Rennes. Ces recherches ont obtenu la bourse de recherche du PUCA (Plan Urbanisme Construction Architecture) du ministère de l'Equipement et des Transports / direction générale de l'urbanisme, de l'habitat et de la construction 2004- 2007
RS-1, the first space-prototype is like a chamber of transition (about 4m x 1.2 m). The physical transformations of matter are made from a stretched membrane on a rigid structure. This membrane is operated by a series of inflate-deflate muscles with different volumes, creating a live effect of the membrane. RS-1 is composed of 8 fans interfaced to a computer by electronic cards. Each fan is connected to one or more muscles, which are enabled to create deformations of the wall and the space.

RS-1 has been presented at exhibition European Way of life at Carrousel du Louvre (2002) and "jardins de l'innovation" / Issy-les-Moulineaux (2002).
The reactive space project is developed with "Human interactions" department creative studio teams of France Telecom R & D Rennes. This research has obtained the Fellowship of PUCA (Plan Urban Construction Architecture) of the Ministry of Equipment and Transport / Directorate General of Urban Development, Housing and Construction 2004 - 2007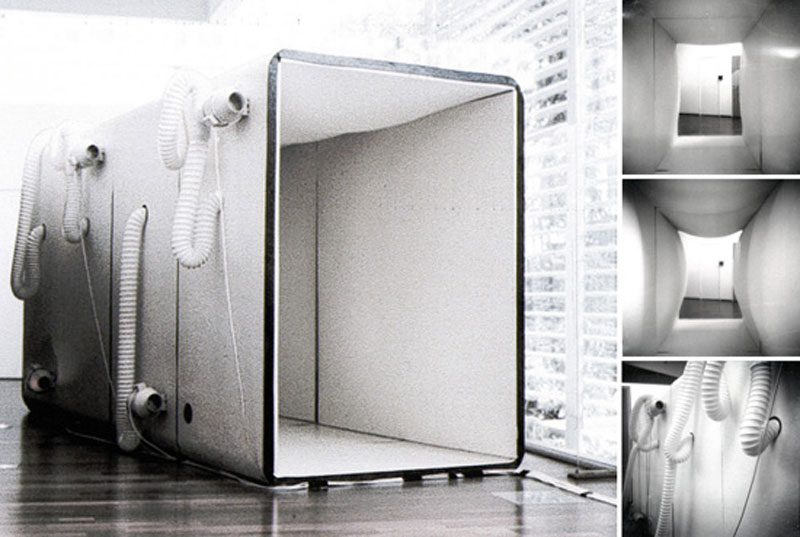 vue générale de RS1 / exposition European Way of life du SAD / Carrousel du Louvre / 2002
overview of exhibition RS 1 / exhibition European Way of life du SAD / carrousel du Louvre / 2002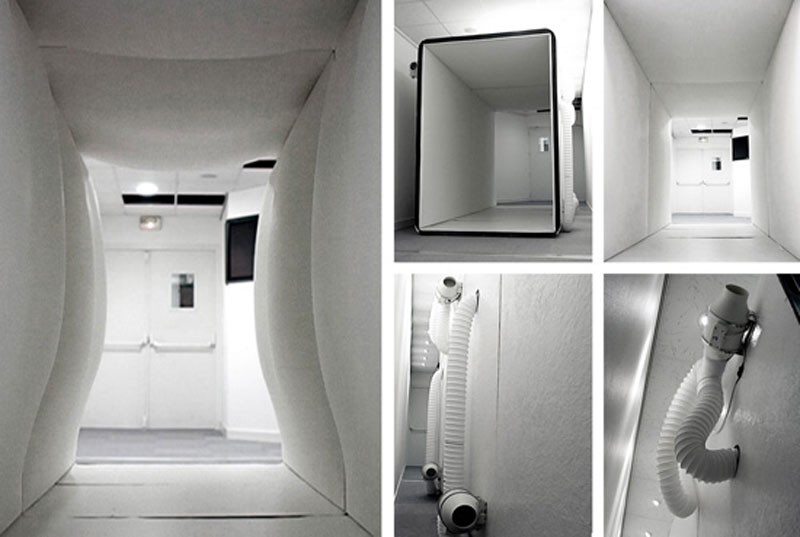 vue générale de RS1 / overview RS 1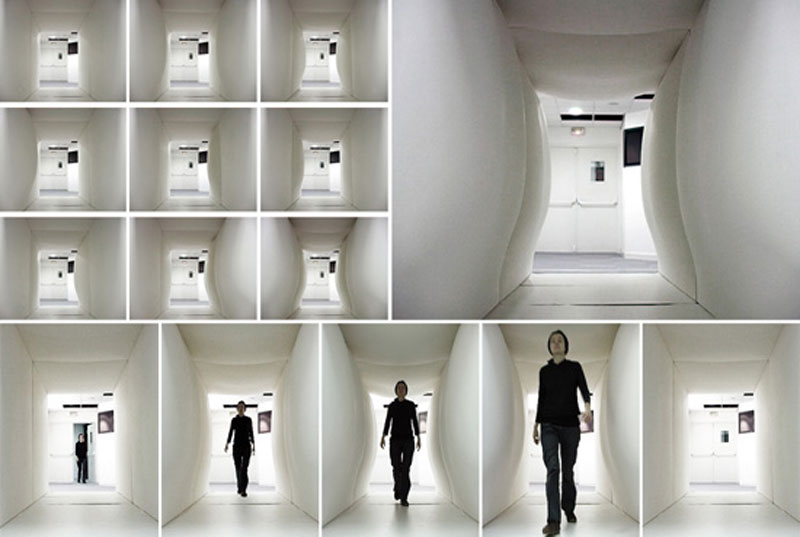 RS1 / séquences déformations spatiales et intéraction / sequences of spatial deformations and interaction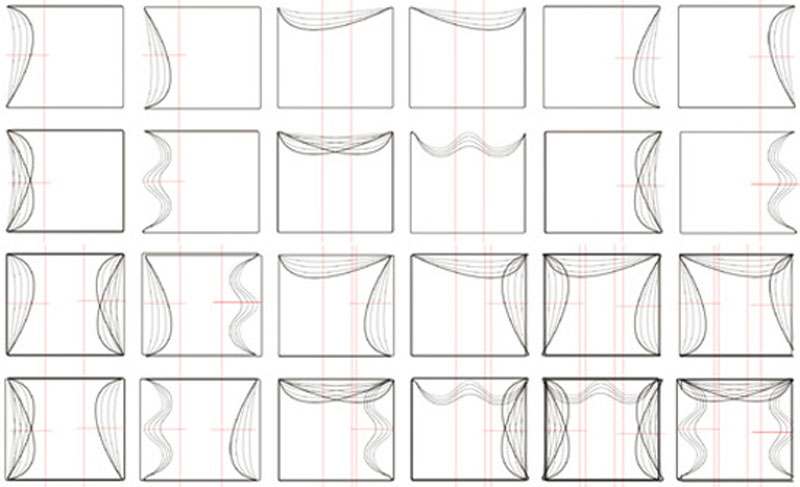 RS1 / développé graphique des mutations / graphic diagram of mutations