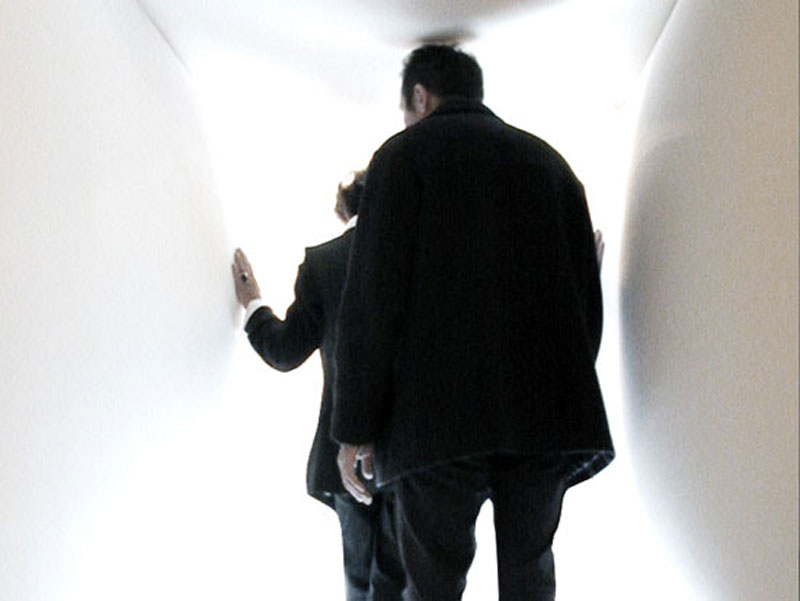 reactive space / RS1

RS / reactive space
RS / Reactive space est une réflexion sur un espace flexible et sensible, qui fonctionne comme une architecture déformable, dans laquelle les surfaces peuvent se reconfigurer sans cesse selon les stimuli et les paramètres définis par ses occupants. Pilotée par une interface logicielle, la membrane contrôle la définition géométrique de l'espace : elle est déformable et dynamique, pour établir une relation d'échange et de dialogue avec l'utilisateur.

RS propose la création d'un catalogue de diagrammes tridimensionnels, vocabulaire de formes et de déformations. Il s'appuie sur une série de dispositifs qui ont été présentés:
- dans le cadre de l'exposition European Way of life du SAD (Carrousel du Louvre - mai 2002) et aux " jardins de l'innovation " / Issy-les-moulineaux (juillet 2002).
- au Contemporary Art Museum of Tallinn - Exhibition Hall in Rotterman Salt Storage dans le cadre du festival " ISEA 2004 " (International Symposium on Electronic Art) à Tallinn / Estonie, 08_2004 - www.isea2004.net avec le soutien du Centre Culturel Français de Tallinn

Le projet reactive space s'effectue avec les équipes du département " interactions Humaines " du studio créatif de France Telecom R&D Rennes. Ces recherches ont obtenu la bourse de recherche du PUCA (Plan Urbanisme Construction Architecture) du ministère de l'Equipement et des Transports / direction générale de l'urbanisme, de l'habitat et de la construction 2004- 2007
RS / Reactive space is a reflection about a flexible and sensitive space, which operates as out of shape architecture, in which surfaces can be reconfigured repeatedly by stimuli and parameters defined by its occupants. This membrane is connected and driven by a software interface, and controls the geometrical definition of the space. To create a direct relationship and dialog with the visitor, the surface is dynamic and can be put out of shape..

RS proposes the creation of a three-dimensional diagrams catalogue, vocabulary of shapes and deformations. It is based on a series of devices which has been exhibited at :
- exhibition European Way of life at Carrousel du Louvre (2002) and "jardins de l'innovation" / Issy-les-Moulineaux (2002).
- the Contemporary Art Museum of Tallinn - Exhibition Hall in Salt Rotterman Storage in the festival "ISEA 2004" (International Symposium on Electronic Art) in Tallinn / Estonia, (www.isea2004.net) with the support of French Cultural Centre Tallinn (2004)

The reactive space project is developed with "Human interactions" department creative studio teams of France Telecom R & D Rennes. This research has obtained the Fellowship of PUCA (Plan Urban Construction Architecture) of the Ministry of Equipment and Transport / Directorate General of Urban Development, Housing and Construction 2004 - 2007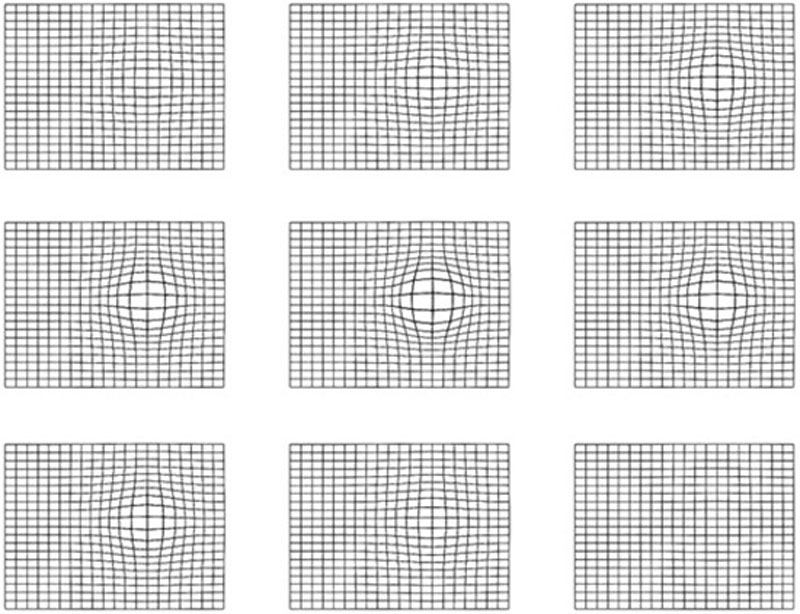 RS1 RS2 / développé graphique des mutations / graphics of mutations



graphique de principe du dispositif / diagram of device